THE SIMPLE, SAFE, SMART SOLUTION FOR CSST LINE SIZING
Fairview is excited to announce that our all new sizing app designed specifically for GAS-FLO®'s CSST Fittings and Piping System is now available for all Andriod and iPhone devices. A sleek and user-friendly design allows gas fitters to accurately size most gas line I.D.'s in three easy steps.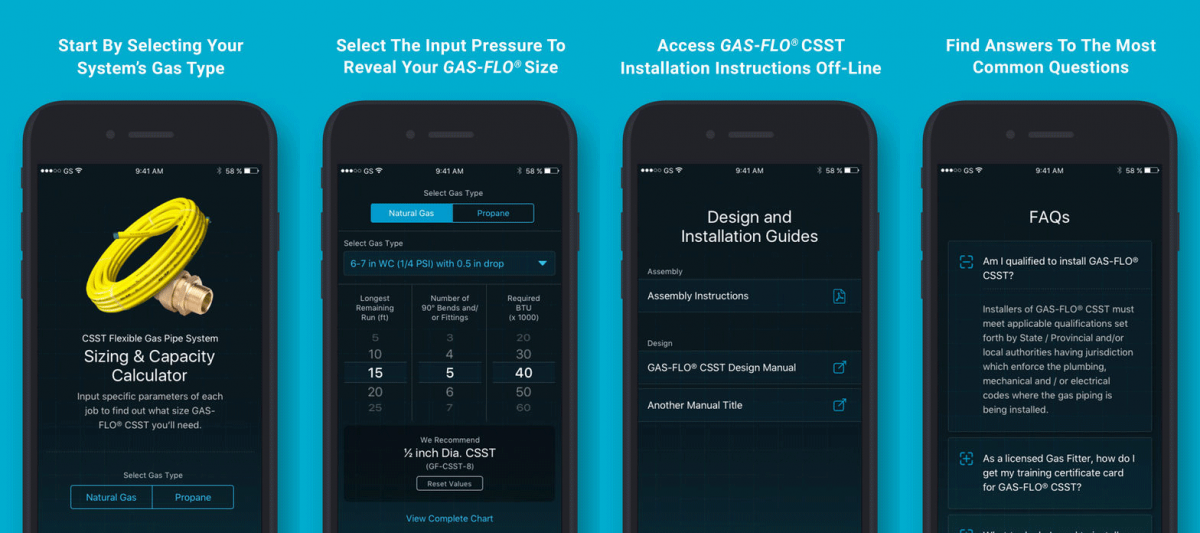 Designed to give installers quick and accurate information on proper line sizing of GAS-FLO® CSST, this app also includes access to the complete GAS-FLO® CSST Design Manual along with our quick 6-Step Assembly Instructions and answers to Frequently Asked Questions.
Features Include:
-Smart phone and Tablet optimized.
-French and English enabled.
-Easy to use drop down menus and combination-style input wheels
-Option to view complete sizing charts for each gas type and inlet pressure
-Bilingual GAS-FLO® CSST and Fittings installation instructions.
-Answers to frequently asked questions
-Direct access to the complete, bilingual, Gas System Design Manual.
Download today from iTunes or the Google Play store.